Watch the trailer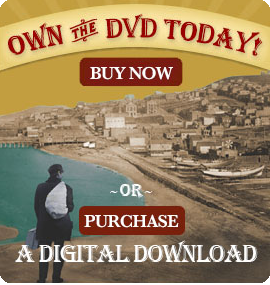 View the image gallery
The Kahn and Prag Families
The Kahn and Prag Families
Three members of the same family, by marriage, Congressman Julius Kahn, his wife Congresswoman Florence Prag Kahn, and Florence's mother, Mary Goldsmith Prag, were among the most influential Jews in San Francisco---as well as national--civic life, from the middle of the 19th century into the 1930s.
Julius Kahn (1861–1924):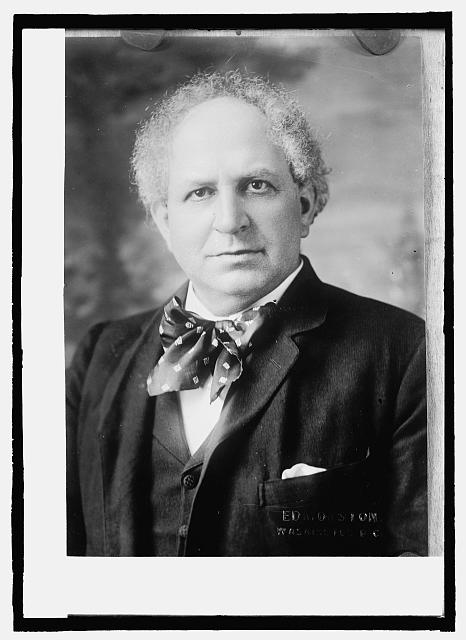 If you need more proof that San Francisco was welcoming to Jews in the 19th century, just look at the career of Congressman Julius Kahn.
Kahn was a conservative Republican who represented San Francisco for more than 20 years—and was elected by city voters 12 times, often overwhelmingly. When he died, his wife, Florence Prag Kahn, won his seat and served for another 13 years. Julius was born in Kuppenheim, in the German state of Baden, in 1861 and emigrated with his family to rural Calaveras County in 1868. The Kahns soon moved to San Francisco, where his father was a baker.
Before he entered politics, Kahn was a nationally renowned actor. He performed in Washington, DC, where he shared the stage with Edwin Booth, brother of John Wilkes Booth and considered America's greatest actor of the 19th century. Kahn became friendly with the congressional sergeant at arms, who introduced Kahn to a number of members of Congress. Kahn decided to pursue law and politics, both of which he considered a more suitable profession than the stage.
So how could a Jew, in a city where only 10 percent of the population was Jewish, win a congressional race, not once, but 12 times? Running in a city as open and diverse as San Francisco was one reason.
Another was that Kahn was a savvy campaigner. To win an election in San Francisco, one had to gain the Irish vote. So Kahn and a young member of his campaign staff came up with a plan. Instead of telling the older Irishmen to vote for Julius Kahn, fearing a possible prejudicial response, he said, "the old fellas…'Pap, vote for Jerry Kane, sure. He is the only real thing and the finest Irish man that ever cross the Green Sea.'" The efforts of the young Irishman worked, for Kahn got the Irish vote.
In Congress, Kahn was best known for his fervid patriotism and his advocacy of military preparedness. He is considered the father of the selective service, which he introduced prior to World War I. Kahn also chaired the Military Affairs Committee for years.
Florence Prag Kahn (1866–1948)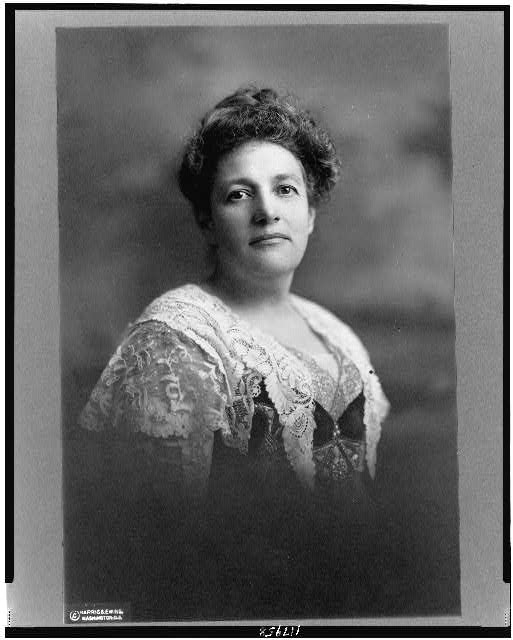 In 1925 Julius Kahn's wife, Florence Prag Kahn, took over her husband's seat, thus becoming the first Jewish woman to serve in Congress and the fifth woman representative in U.S. history. She would serve another five terms.
Prag Kahn was born in Salt Lake City in 1866 to Polish immigrant parents who were close friends of Brigham Young's. Florence's mother, Mary Goldsmith Prag, was raised in San Francisco, and Mary's father was the city's first ritual kosher butcher. Prag Kahn, like her husband, was a Republican and a supporter of military preparedness. Herbert Hoover dubbed her "the Mother of the FBI" for her devotion to law and order.
Julius and Florence never took their rise to power for granted. In 1900, when Julius was still a freshman in Congress, they were guests at a White House dinner. To save money, the couple walked to the White House instead of hiring a cab. Florence described the evening to her mother in a letter:
At Eight O'clock Sharp the President and Mrs. McKinley entered and we all formed in line and were presented… Well dearie, I'll believe most anything now. I could hardly believe it and I pinched myself to wake myself up in case it was a dream. Thank God for America. Where else could a poor Jew have had that honor.
Mary Goldsmith Prag (1846–1935)
Florence's mother, Mary, was a dynamo in her own right. Born in Poland, she was among the earliest San Francisco Jewish pioneers. She reached the city on July 7, 1852, having crossed the Atlantic to New York, then continuing to Central America, crossing the Isthmus of Nicaragua by mule and canoe, and arriving in California on a crowded steamship. She wrote in her memoirs, "Early Days":
Our family, consisting of mother, sister, brother and myself, the youngest, arrived in San Francisco from New York, by way of the Nicaragua route, on July 7th, 1852. . . .
We had each and all paid tribute to the Isthmus in the form of "Chills and Fever," and were glad to get away. I still have a dim idea of the Crossing the Isthmus. Part of the journey was to be by land, part by water along the Chagres river. A native had been hired to carry me, but I was frightful and sick, so father placed me before him on the saddle and we jogged along. By water we were transported in canoes through dense masses of verdure which clogged the streams. Most the time the natives were in the water dragging and pushing the boat along. Finally we were across and reached the western coast where we waited wearily for the steamer. She came and a thousand passengers were crowded into accommodations intended for four hundred.
Her father, Isaac Goldsmith, was San Francisco's first shochet, or ritual kosher butcher. Mary became one of the city's first female schoolteachers—and she served as a teacher, principal, administrator, or member of the San Francisco Board of Education until her death in 1935. She was known for her progressive educational methods, tenacity, and sense of humor. Among Prag's many accomplishments was the passage of the first Teachers' Pension Bill, which guaranteed that women teachers were to be paid the same as men.
On the day of Mary's funeral, the Board of Education ordered that all classes be dismissed for the afternoon in her honor and that flags be flown at half mast.