Watch the trailer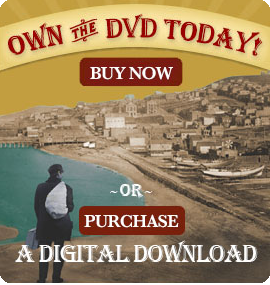 View the image gallery
Credits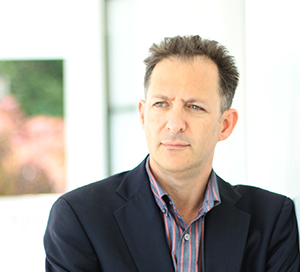 Marc Shaffer
Director and Writer
For more than two decades Marc Shaffer has produced critically acclaimed documentary films and news programs. Marc's work, covering many of the leading issues of the day from healthcare to U.S. foreign policy, the environment to corporate and government integrity, has appeared as national prime-time PBS specials, on PBS FRONTLINE, on the National Geographic Channel, and elsewhere. He is the recipient of three national Emmy nominations and his honors include the Sigma Delta Chi Award for Community Service from the Society of Professional Journalists, the Cine Special Jury Award, six Cine Golden Eagle Awards, and top honors from the Association of Health Care Journalists, among many others. Marc was raised in Berkeley, graduated with honors in American Studies from the University of California at Santa Cruz, and lives in Oakland with his wife and two children.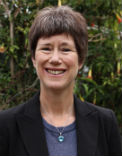 Jackie Krentzman
Executive Producer and Producer
In 2010 Jackie wrote the 160th-anniversary book for the San Francisco Jewish Family and Children's Services, detailing the storied history of the oldest nonprofit west of the Mississippi. This project was the catalyst for American Jerusalem. Jackie has taught in the magazine program at the UC Berkeley Graduate School of Journalism and Berkeley Extension. She is also the proprietor of Krentzman Communications, a Berkeley-based publications group that specializes in launching and revamping communication programs. From 1997 to 2007 Jackie was the editorial director of DCP, the largest custom publisher in California. She earned her Masters of Journalism from UC Berkeley and a BA from the University of Michigan. She is currently working on a film on Henry Ford and his anti-Semitism. www.trialofhenryford.com. Jackie can be reached at jkrentzman@gmail.com

Camille Servan-Schreiber
Producer
Camille is an independent director and producer of documentary films. Her latest project was Eames: The Architect and the Painter, which was released in 2011 in theaters around the country and received critical acclaim, including a Peabody Award. Other films she has worked on include The Rape of Europa, Alice Waters and Her Delicious Revolution for the PBS series American Masters, and The Secrets of J. Edgar Hoover for the National Geographic Channel. Camille has received several awards for her work, including a Golden Spire Award from the San Francisco Film Festival.

Bonni Cohen
Executive Producer
Bonni founded Actual Films with Jon Shenk in 1998. Their latest film, The Island President, won the 2011 Toronto International Film Festival for best documentary. Bonni was the writer, producer, and director of The Rape of Europa (2006), the documentary film adaptation of Lynn Nicholas's landmark history of the fate of art during the Third Reich and Second World War. The NEH-supported film was broadcast by PBS as a primetime special in November 2008, and it was nominated for two Emmy Awards and for Best Documentary Screenplay by the Writers Guild of America. With director Jon Else, Bonni produced Wonders Are Many (2006), a film about the making of the new John Adams and Peter Sellars opera, Doctor Atomic. For the BBC she directed and produced Eye of the Storm (1999, 55 minutes), an intimate, observational portrait of United Nations Secretary General Kofi Annan. Bonni earned a master's degree in Documentary Film from Stanford University in 1994 and a bachelor's degree in International Relations from Tufts University in 1987.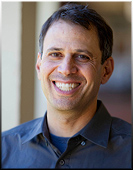 Jon Shenk
Director of Photography
Jon was the director and cinematographer for The Island President, which won the best documentary award at the 2011 Toronto International Film Festival. He was the DP for the Academy Award-winning Smile Pinki (2009), and won an Emmy for Blame Somebody Else (2007). Jon directed and photographed Lost Boys of Sudan, Independent Spirit Award winner in 2004. In 2005 he directed and photographed The New Heroes. Early in his career, he directed and photographed The Beginning (1999), a chronicle of George Lucas's Star Wars: Episode I. Jon has produced and photographed dozens of documentaries for PBS, the BBC, A&E, Bravo, CBS, NBC, and National Geographic Television. He has been nominated twice for Emmys for his cinematography. He earned his master's degree in Documentary Filmmaking from Stanford University in 1995 and his BA from Yale in 1991.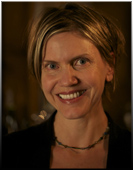 Stephanie Mechura
Editor
Stephanie Mechura has been editing films in the San Francisco Bay Area for more than 15 years. Her career began under the tutelage of David Winton of Winton duPont Films, with whom she edited long-form documentaries for PBS and numerous other cable networks. She went on to join Lucasfilm Ltd., where she was a staff editor in its documentary unit. Stephanie's most recent work as a freelance film editor includes feature-length documentaries for theatrical release, as well as continued editing for various PBS series, including PBS FRONTLINE and the newest PBS series Soundtracks.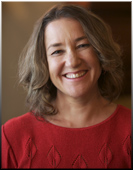 Arwen Curry
Associate Producer
In addition to managing archival footage and photographs for American Jerusalem, Arwen has been filming with Ursula K. Le Guin for several years to create a feature documentary film about the celebrated science fiction writer's life and work. Arwen worked as Associate Producer and Archivist for Eames: The Architect & The Painter, which aired on PBS's American Masters in December 2011. She collaborated with Academy Award-nominated director Sam Green (Weather Underground) on his "live" documentary, Utopia in Four Movements, and was Associate Producer of Regarding Susan Sontag, a film about the late writer. Arwen's short film Stuffed, which profiles compulsive hoarders, premiered at Mill Valley in 2006. Before working in film, Arwen edited the punk magazine Maximum Rocknroll. She has contributed to Radio Lab and other programs, as well as the McSweeney's book Surviving Justice. She is a Bay Area native and a graduate of the UC Berkeley Graduate School of Journalism.

Marco d'Ambrosio
Composer
Marco is a film composer, conductor-arranger, music producer, multi-instrumentalist, and all-around noise wrangler. He has scored numerous award-winning films, documentaries, and theatre projects, including the anime hit Vampire Hunter: Bloodlust; Haiku Tunnel, the Emmy winning Blink, The Rape of Europa for PBS, and Red Diaper Baby for the Sundance Channel. You can hear other scores of Marco's on projects released by 20th Century Fox, Sony Pictures Classics, Lucasfilm Ltd., PDI/Dreamworks, Pixar, and Columbia Pictures. Additionally, Marco co-scored the documentary feature We Live in Public, which was awarded the Grand Jury prize at the 2009 Sundance Film Festival. He is a recipient of the prestigious film-scoring fellowship from the Sundance Institute, and in 2009 he was selected for the BMI Conducting Workshop in Hollywood. Most recently, Marco has co-arranged and performed with Bob Weir (The Grateful Dead) and has been conducting studio orchestra sessions including those for the ABC TV series Off the Map.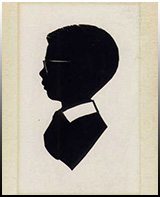 Drew Takahashi
Animator
Drew is presently the Emperor of Funjacket Enterprises. Previously he was co-founder and Chief Creative Officer of (Colossal) Pictures. Using any and all techniques in film and video, he directed or creative directed broadcast identities (MTV, Showtime, Disney Channel, Cartoon Network, and Nickelodeon), commercials (Coca-Cola, Intel, Nike, Honda, and Levi's), music videos (Bobby McFerrin, Prince, Joe Cocker, and Kronos Quartet), and interfaces (Apple, Americast, WebTV, and Microsoft). At Funjacket Enterprises Drew has continued to design and direct over an even more diverse range of opportunities, including naming and identities (Laika Entertainment, House Special, and Nuvana), corporate communications (Apple, Intel, and Sun Microsystems), web experiences (playflashback.com, playinterrobang.com) and documentaries (The National Geogaphic Channel, NRDC, and Actual Pictures).