Watch the trailer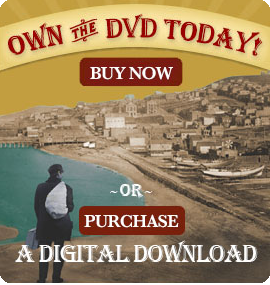 View the image gallery
Philo Jacoby (1837–1922)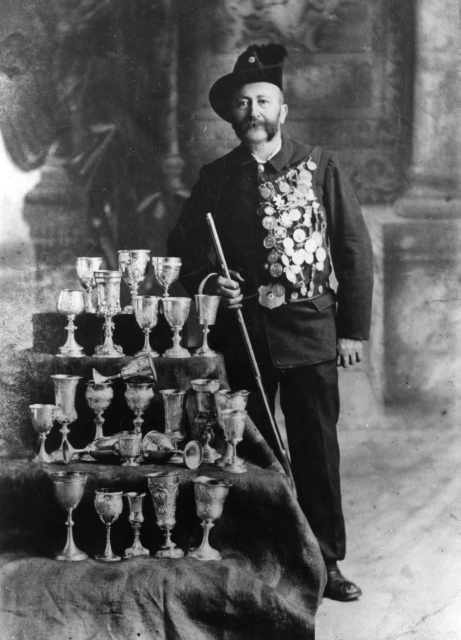 In 19th-century San Francisco, a form of "muscular Judaism" developed. San Francisco Jews were active in sporting clubs, defying the conventional image of the bookish Jew. Perhaps the first great Jewish athlete on the West Coast was sharpshooter, wrestler, weightlifter, and gymnast Philo Jacoby.
Jacoby was a Polish Jew born in 1837 in Pomerania (then a German state, now part of Poland), the son of a rabbi. Before he came to San Francisco in 1859, he learned the craft of printing, studied at the naval school in Danzig, and served in the merchant marines of England, Prussia, and the United States.
When he first arrived, he opened a printing office near the Call and Bulletin at Clay and Sansome. One of his clients was Rabbi Julius Eckman, who employed him to print and manage his Jewish paper, The Weekly Gleaner. In 1863 Jacoby started his own Jewish weekly, The Hebrew, printed in part in German. It carried a strong Unionist message and much coverage of sports—in order to portray Jews as Americanized and to controvert the ghetto image.
Jacoby had been taught marksmanship when he first arrived in California, in Sacramento by Capt. John Sutter, at whose mill gold was first discovered. Not only did he become the leading marksman in California, but he was considered one of the best in the world. Jacoby was the first American to win an international rifle title, in Berlin in 1868, at the Berlin Shooting Championships. He won many other international competitions. The kaiser of Prussia awarded him a prize rifle and the emperor of Austro-Hungary decorated him. Newspapers marveled at his skill and compared him to William Tell. Jack London wrote: "Philo Jacoby, the Champion of Veterans, has been winning prizes as usual, and no one is surprised. He is so clever with the rifle that he has almost ceased to be a wonder."
Jacoby was one of the charter members of the Olympic Club and the Turn Verein, the San Francisco German athletic club. In 1863 he joined the San Francisco German Rifle Club and in his first outing made 101 bull's-eyes at 150 yards, launching his spectacular career.
Perhaps outside of athletics, nothing sparked Jacoby more than his passion for Abraham Lincoln and the Union cause. Robert Ernest Cowan wrote in The Forgotten Characters of Old San Francisco:
During the Civil War, a certain country town editor had written an editorial in which President Lincoln was rather severely criticized. This greatly offended Jacoby and in The Hebrew he made a very blunt and drastic reply. The country editor was thoroughly angered and he made the threat that the next time he was in San Francisco he would hunt out that "bullet-headed little Jew" and horsewhip him. Presently he came to San Francisco and being entertained by a friend he was taken to an exhibition given by the Olympic Club. On the platform a heavy set, black-bearded little man twisted horseshoes with his hands. When the pyramid was formed, he at the apex, fanned out six men. The country editor was profoundly impressed. "Wonderful," he said. "Most extraordinary! I never imagined that one man could possess such enormous strength. Who is that little man?" And his friend replied, sotto voce: "that's the bullet-headed little Jew whom you are intending to horsewhip." The country editor quietly returned to the safety of his remote sanctum and the threatened castigation was forgotten.