Watch the trailer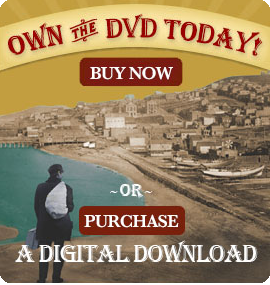 View the image gallery
Levi Strauss (1829–1902)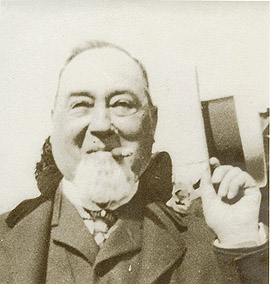 From Japan to Germany to Buenos Aires to New York City, everybody knows Levi Strauss—or at least they think they do.
Levi Strauss, the Bavarian Gold Rush immigrant, founded one of the iconic American companies, Levi Strauss & Co., in San Francisco. Originally an importer and dry goods dealership, the company began manufacturing clothing in the 1870s, and its signature product, 501 blue jeans, has become synonymous with freedom, individuality, the American West, and the American dream.
But who was Levi Strauss? We don't know a lot because his letters, photos, and family and company documents were destroyed in the 1906 earthquake and fire.
We do know this: Strauss is the most prominent person associated with the Gold Rush. Born in 1829 in Buttenheim, Germany, in the state of Bavaria, he was the son of Hirsch Strauss and his second wife, Rebecca Haas Strauss. His birth name was "Loeb," which he Americanized to "Levi" when he moved to New York with his family in 1847, after his father, a peddler, died of tuberculosis.
In 1853 he came to San Francisco and opened a dry goods store in the city. He also hawked his goods in gold country. By the early 1870s, he owned a thriving business in San Francisco, in partnership with his brother-in-law, David Stern. He was a prominent businessman and philanthropist both in the Jewish community and in San Francisco at large. His concern, Levi Strauss & Co., was prosperous, but it was modest, one of several servicing customers in the West.
In 1872 he received a letter that changed American business and cultural history. Jacob Davis, a tailor in Reno, Nevada, and one of Levi Strauss's regular customers, wrote Strauss about his latest invention—metal rivets for jeans, placed at the points of greatest strain, which made the jeans stronger and more durable. Davis needed a partner to help fulfill the idea. Strauss was enthusiastic, and a patent was granted to both men on May 20, 1873.
The company grew rapidly, and Strauss became one of the West's greatest merchants and philanthropists. When he died in 1902, the San Francisco Board of Trade wrote in a special resolution:
...the great causes of education and charity have likewise suffered a signal loss in the death of Mr. Strauss, whose splendid endowments to the University of California will be an enduring testimonial of his worth as a liberal, public-minded citizen and whose numberless unostentatious acts of charity in which neither race nor creed were recognized exemplified his broad and generous love for and sympathy with humanity.