Watch the trailer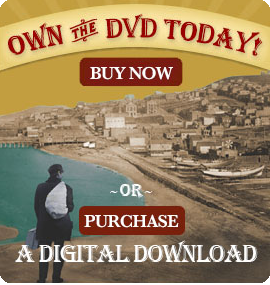 View the image gallery
Isaias Hellman (1842–1920)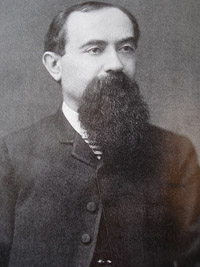 Isaias Hellman was the premier Jewish banker and financier in the West from the mid-19th to the early 20th century—and one of the wealthiest and most prominent businessmen of his day.
Hellman came to Los Angeles from the town of Reckendorf, Bavaria, in 1859 and formed the city's first bank. Soon, he controlled the city's water, gas, and electricity and brought the Southern Pacific Railroad to Southern California. He was one of the largest landowners in the region.
In 1890 Hellman moved to San Francisco to take over the failing Nevada Bank, which had been formed in 1875 by the Silver Kings: John MacKay, James Flood, William O'Brien, and James Fair. In 1905 Hellman merged the Nevada National Bank with Wells Fargo Bank, to form the Wells Fargo Nevada National Bank—and built it into a national powerhouse. At the height of his power, Hellman served as president or director of 17 banks along the Pacific Coast and controlled $100 million in capital.
Hellman was a vivid demonstration of how 19th-century San Francisco Jews both maintained their religious identity and assimilated. He mixed freely with the other business elite of the day, such as Charles Crocker, Collis Huntington, and Leland Stanford. Hellman was a long-time regent at the University of California. He was also one of the lay leaders of Temple Emanuel-El, the leading synagogue of the West, and was among the city's great philanthropists.
Hellman was highly respected. When San Francisco was devastated by the earthquake and fire of 1906, he was named to the finance committee of the Committee of 50, charged with rebuilding the city. As San Francisco's leading banker, he was the man whom bankers from across the country and Europe contacted, to see if they could help. And, when the city feared that a run on the banks would ruin its economy, the newspapers turned to Hellman to restore calm. He pledged to use his bank's funds for rebuilding the city and urged people to leave their money in the banks.