Watch the trailer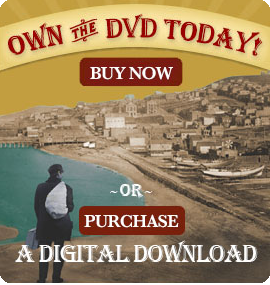 View the image gallery
August Helbing (1824–1896)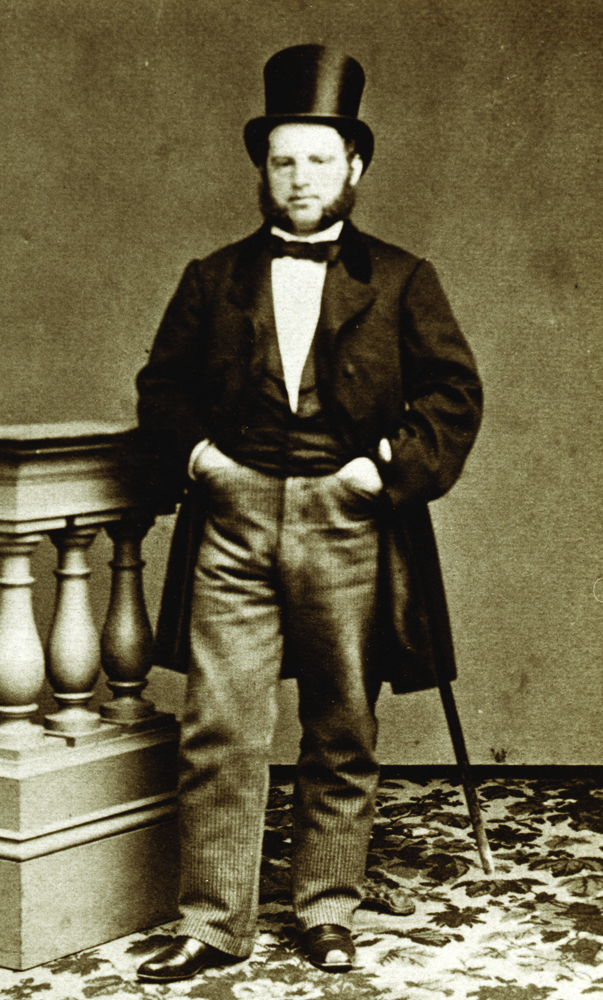 August Helbing was one of a number of San Francisco's early Jewish pioneers who became a successful merchant. But Helbing's legacy is not his wealth. It is his philanthropy. Helbing founded the oldest extant nonprofit west of the Mississippi, the Eureka Benevolent Society, now San Francisco Jewish Family and Children's Services.
Helbing was born in Munich, the son of the official court jeweler for King Ludwig I. Young Helbing got swept up in the political fervor of the 1848 revolutions, but when they largely failed and Europe returned to status quo, he, like many other "Forty-Eighters," came to the United States. He reached San Francisco in October 1850.
It wasn't an easy journey. When Helbing boarded the steamer heading for San Francisco, he and his traveling companion discovered that the cabin they had booked for the voyage for $450 had been double-booked, a common practice in those days. Helbing wrote:
I was young then and as strong as a lion. A friend of mine had gone to Panama and there we bought tickets for California. We took possession of our stateroom. The next day a gentleman who held the ticket bought in the head office in New York claimed my stateroom.
He went to the captain and the captain tried by persuasion first, and then by threats to remove us from our stateroom. It seemed that the company had sold duplicates of every berth. I took a brace of pistols and told them I would kill the first man attempting to enter my room. The captain placed the passengers somewhere else.
We stayed indoors and late at night in spite of the rain I went out. I saw a man and a woman holding a child amongst them. They were cuddled up in the corner shivering with cold and wet. I found out they were Jews. They paid for their passage but could get no accommodation. I went to my friend, stated the case, and he was satisfied to give up his berth. A few minutes later the family was in our stateroom and we were on deck rolled in our blankets. . . .
Shortly after arriving, Helbing cofounded the dry goods company Meyer, Helbing, Strauss & Co. Later, he formed a stockbroker business.
The same year he arrived, Helbing founded the Eureka Benevolent Society, the second Jewish charitable organization in the city, to help arriving Jewish immigrants. The members would paddle a rowboat out to the arriving ships, help their coreligionists ashore, and provide them with food and shelter until they got on their feet.
Helbing wrote:
In the early part of 1850, when San Francisco had less than 3,000 inhabitants, but every arrival of steamer and sailing vessel added large numbers to the population, it became apparent to me that concerted action should be had in order to take more efficient care of Israeli-ites landing here, broken in health or destitute of means. A conference with friends led to the starting of this society. 13 young men organized it and elected me its first president.
The society was also a social club for young German Jews, who were often without their families for the first time. Helbing wrote:
We had no suitable way of spending our evenings. Gambling resorts and theaters, the only refuge then existing in Frisco to spend an evening, had no attraction for us. We passed the time back of our stores … disgusted and sick from the loneliness. … besides, our services were in active demand; every steamer brought a number of our co-religionists, and they did not always come provided with means. In fact, some came penniless, having invested their all in a passage to the Coast. Some came sick and sore, and it needed oftentimes a respectable portion of our earnings to satisfy all the demands made upon us.